Chicago Records Management Solutions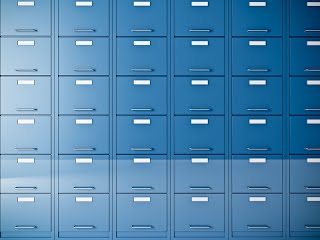 Chicago has a vibrant business community, which generates a vast amount of records and documents every day. The importance of managing these records efficiently cannot be overstated, as it is critical for regulatory compliance, legal protection, and operational efficiency. Because of this need, we have records management solutions that can help businesses meet their information management needs.
Choosing the Right Records Management Option for You
Storing Your Records
There are two popular options for records management solutions in Chicago. Those are off-site storage and digitized storage options, including the Cloud and Document Management System. These options can help to organize documents easier, increase accessibility to the right records, decrease clutter around the office, and increase security with encryption and access controls.
Scanning Your Records
If you're looking to go digital, scanning your documents is the best place to start. Document scanning services help to transform your office into a digital format. Features often include OCR (optical character recognition), data extraction, and indexing. After scanning your records, you can look at the digital housing options to keep things more organized after the process is complete. Many businesses are choosing to go digital because of the long-term benefits, greener environment, and improved business workflow.
Shredding Your Records
After you scan your documents or retention times are up, documents can be shredded to complete the records management process. This keeps the document's data secure and you in compliance with Chicago regulations and restrictions. Shredding can be added on to your records management plan to keep you well-rounded and ensure proper destruction.
Get Free Quotes on Records Management Services in Chicago
Chicago Scanning and Imaging can help you scan, store, and shred your documents for a full-circle document management plan. Call us at (312) 637-9122 or fill out the form.